Why Remote Customer Service Jobs Are On the Rise
Remote Job Hunting
The time is right for landing remote customer service jobs that let you work from home, says these five reasons.
[
Remote customer service jobs
]
Want a remote customer service job where you can work from home?
In 2018, 62% of Americans contacted customer service in the last month[
*
]. That's over 200 million people.
So what do big companies do when they get millions of inbound calls every day?
Most are ditching the impersonal overseas call center in favor of work-from-home customer service wizards. And the hiring gold rush for remote customer service jobs shows no signs of slowing down. 
5 Reasons Remote Customer Service Jobs from Home are Trending (and You Should Cash In)
Customer service jobs can be done from anywhere around the globe. That's why they're one of the first and most active sectors in the remote work world. 
Here are a few other reasons remote customer service from home jobs are on the rise:



#1. Customer Service Makes or Breaks Companies


Customer service reps help answer questions and resolve issues on behalf of an organization. Over 95% of consumers say customer service is an essential factor in their loyalty to a brand[
*
].
Stats show 40% of customers prefer talking to a real person over the phone for complicated interactions like payment disputes or other serious questions[
*
].
So it's up to the company's customer service team to show empathy to their consumers and help them resolve issues ASAP.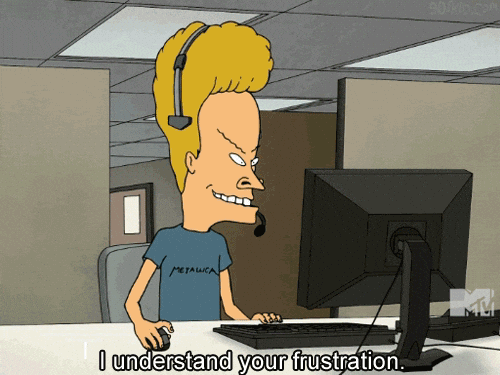 [
Customer service skills
]
If companies hire customer service agents in-house, they can only have so many answer calls at one time. 
But hiring remotely gives companies hundreds of agents, with very little wait time, no matter when they need assistance.
Companies know consumers won't settle for poor customer service; they'll take their business elsewhere. So it's in their best interest to have remote agents standing by whenever called upon.



#2. People Need Tech Support 24/7


As technology creeps further into our daily activities, it will be harder to avoid times when the robots rebel and stop working.
So who do people call when their entire hard drive gets wiped three hours before a crucial presentation? 
Tech support.
Companies will give you technical support and computer training to help their customers remotely in their times of crisis.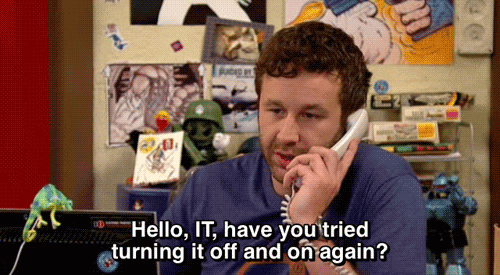 [
Remote IT support
]
You'll need better-than-average tech and computer skills to land these remote jobs. 
And don't assume you'll be working exclusively over the phone. You may also need to troubleshoot issues using a computer to share screens remotely or chat online.



#3. Companies Need Multiple Outreach Channels Manned


More than half of customers polled would rather contact companies digitally (such as via email or social media) than use voice-based customer support[
*
]. 
So in addition to remote call center jobs for telephone assistance, you'll also find options for remote customer support agents handling:


Social media. Stats show 31% of customers reached out to a company via Twitter; 33% have contacted a company through Facebook[*].


You can work a social media or chat agent job if you don't want to talk on the phone all day (like if you have a newborn). 
And those with nimble typing skills and stellar chat game will dominate forums, texts, and web-based chat apps.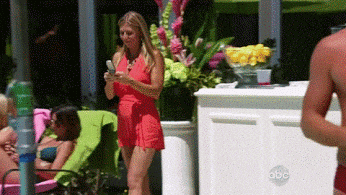 [
Customer support game
]
Heads up: 66% of consumers have used at least three different communication channels to contact customer service[
*
]. So if you want to be competitive, you should master more than a few.

#4. Almost Zero Barrier to Entry


You don't need a university degree to earn top dollar as a remote customer service rep. Ever work at the mall or a fast-food restaurant? You have the basics down!
Here are the best skills, traits, and keywords employers look for in remote customer service candidates:


People skills such as patience, politeness, and fluency in the language the company requires. Almost 70% of people say the key to great customer service is a polite customer service representative[*]. Demonstrate your ability to speak clearly and listen when other people talk, vent, or ask silly questions.


Customer service skills like multitasking, quick-thinking, conflict resolution, teamwork, and an overwhelming desire to help people find a positive solution.


Technical specs, such as a computer with the latest OS, high-speed internet, the ability to download and use specific software or apps, a (cell or landline) phone, headset, etc. You'll also need basic to advanced computer skills.


Home office or a quiet place to work. Make sure to have a work desk, ergonomic chair, and untethered access to your phone or keyboard. You may need to spend money on upgrading these items before you start working long hours.
You probably already have a computer, phone, and practical understanding of how to speak to people. So there are almost no hurdles in your way to a remote customer service role.



#5. Decent Pay and Flexible Schedule


Most remote customer service jobs pay between $10 and $15 per hour, depending on their volume or type of accounts. Some positions may pay per email or social media message answered or resolved. Others may include a commission or bonus structure to help you earn more.
You can typically work a flexible schedule and bank as much as you can. Some remote customer service agents clock 15 to 20 hours per week, others as much as 60 hours.
This is why many people use a remote customer service gig between jobs, or when they need to earn extra income (like during the holidays).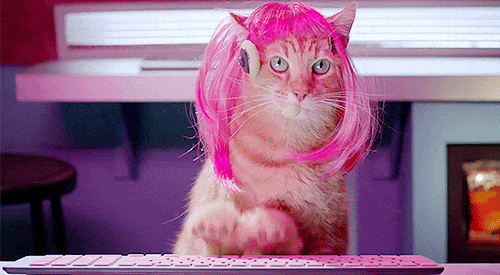 [
Full-time hustler
]
Full- or part-time student? You can work between classes or while you apply for that dream startup gig post-graduation. You can usually pick up shifts for days, nights, weekends, and holidays if you're available. 
The same goes for new parents with crazy schedules; turn on when you can work and turn off when you can't. 
You'll build resume experience, strengthen your skillset, and make yourself more attractive to hiring managers on your time.
It's Easy to Post and Find Remote Customer Service Jobs From Home Online
Remote customer service jobs are a total win/win: companies get to offer their customers help 24/7, and employees score a flexible work-from-home gig.
Need another reason why remote customer service positions are on the rise? It's so easy for companies to post their ads for remote employees to find.
If you're new to the remote gig hunt, stick to job boards catering exclusively to remote work, such as
We Work Remotely
.
Then use these job titles and keywords for your searches:
Customer service representative
Customer support specialist
Technical customer support; technical support specialist
Client service specialist
After-hours support
Customer service host
Inbound call center associate
Customer care
← Back to Blog